Data Backup
Please back up your computer regularly!

Whether you use your computer just for fun or for business, too, itís full of critical data that you probably canít afford to lose: financial information, pictures, videos, plans, addresses, letters, documents, ideas, downloaded software, and other irreplaceable data.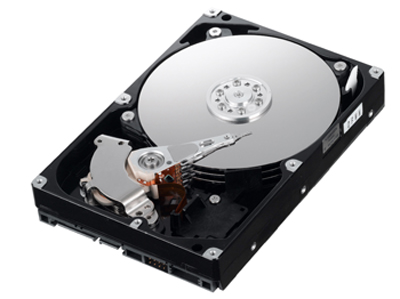 Regular system backups protect you from little mistakes too. Say you accidentally overwrite a document or delete something you really wanted. No problem - just pull it from your last backup file. Problem solved!

P.C. Solutions can set up your backup system

Contact us today - weíll help you

Install and configure your backup drive, external drive, or online service to store your backups
Install and configure the software youíll use to back up your data
Train you to access the backup files
Train you on the entire backup system to ensure that it runs smoothly.

Donít let a power surge, a bad hard drive, or a horrible mishap delete your precious data.

Get help now!
Call 863-491-0497

Submit a service request online and we'll connect you with a technician who will schedule a visit.
Request Service >
Testimonials
In my business, I can't afford to have my computers down. P.C. Solutions always responds very quickly when I call. They come to my office, diagnose the problem, and fix it! I never have to worry, it's my simple "solution".
- Lynn E. Shelfer
www.joshuacitrus.com
"Once again you proved why people should not go to one of the big box stores..... You went out of your way to help us, and we appreciate it".
- Pat & Bud Snyder
In GOD we trust!!
"I have been using PC Solutions for my computer needs for the past 3-4 years. Even though I am located over 400 miles away from Mike, he always gets my computer up and running in a timely manner, is very prompt in contacting me when I notify him of my computer issue and on top of that is very friendly and down to earth...doesn't throw that "computer lingo" out there that you can't understand but will explain it in terms so that you can understand. I would HIGHLY recommend PC Solutions to anyone for their computer needs, near or far".
- Laura E, Graceville, FL
"I've had all my computer work done by Mike and have never had any problems with his work. I'd recommend him anytime."
- Marilyn Nauta
"We have been Mike's satisfied customers for almost 3 years. We have three computers, he has replaced a motherboard and numerous components. He set up a wireless network, made many software repairs, and always answers my (many) questions quickly and courteously. His prices are very reasonable. We would not have anyone else repair our computers."
- Bob & Diane Blank
"I have been a customer of PC Solutions for a little over 5 years and I have nothing but praise for Mr. Daniels he has repaired all my computer needs, my wireless hook up and even helped me with my fax machine. I have recommended him to my friends and we are all happy with his work. Best of all he explains what exactly is wrong in language that you are able to understand, and the prices are fair."
- Ms. Sandra Lewis