Software Services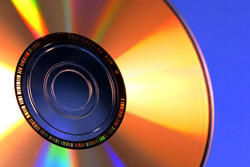 Software Installation & Support

What can your Technician do for you?

Install or upgrade your operating system
Install and configure new software applications
Re-install software on a new computer or after a major upgrade or crash
Set up or fix your email program
Resolve software conflicts
Improve performance by cleaning and compressing old files
Troubleshoot common software glitches
Identify the source of mysterious crashes
Provide software-specific user training

We can also protect and enhance your computer by installing & configuring

Antivirus software
Antiphishing software
Spyware software
Firewalls
Network protection
Get help now!
Call 863-491-0497

Submit a service request online and we'll connect you with a technician who will schedule a visit.
Request Service >
Testimonials
In my business, I can't afford to have my computers down. P.C. Solutions always responds very quickly when I call. They come to my office, diagnose the problem, and fix it! I never have to worry, it's my simple "solution".
- Lynn E. Shelfer
www.joshuacitrus.com
"Once again you proved why people should not go to one of the big box stores..... You went out of your way to help us, and we appreciate it".
- Pat & Bud Snyder
In GOD we trust!!
"I have been using PC Solutions for my computer needs for the past 3-4 years. Even though I am located over 400 miles away from Mike, he always gets my computer up and running in a timely manner, is very prompt in contacting me when I notify him of my computer issue and on top of that is very friendly and down to earth...doesn't throw that "computer lingo" out there that you can't understand but will explain it in terms so that you can understand. I would HIGHLY recommend PC Solutions to anyone for their computer needs, near or far".
- Laura E, Graceville, FL
"I've had all my computer work done by Mike and have never had any problems with his work. I'd recommend him anytime."
- Marilyn Nauta
"We have been Mike's satisfied customers for almost 3 years. We have three computers, he has replaced a motherboard and numerous components. He set up a wireless network, made many software repairs, and always answers my (many) questions quickly and courteously. His prices are very reasonable. We would not have anyone else repair our computers."
- Bob & Diane Blank
"I have been a customer of PC Solutions for a little over 5 years and I have nothing but praise for Mr. Daniels he has repaired all my computer needs, my wireless hook up and even helped me with my fax machine. I have recommended him to my friends and we are all happy with his work. Best of all he explains what exactly is wrong in language that you are able to understand, and the prices are fair."
- Ms. Sandra Lewis